Open 
a file or create 

a new record.
Move the left selector
to the desired start position.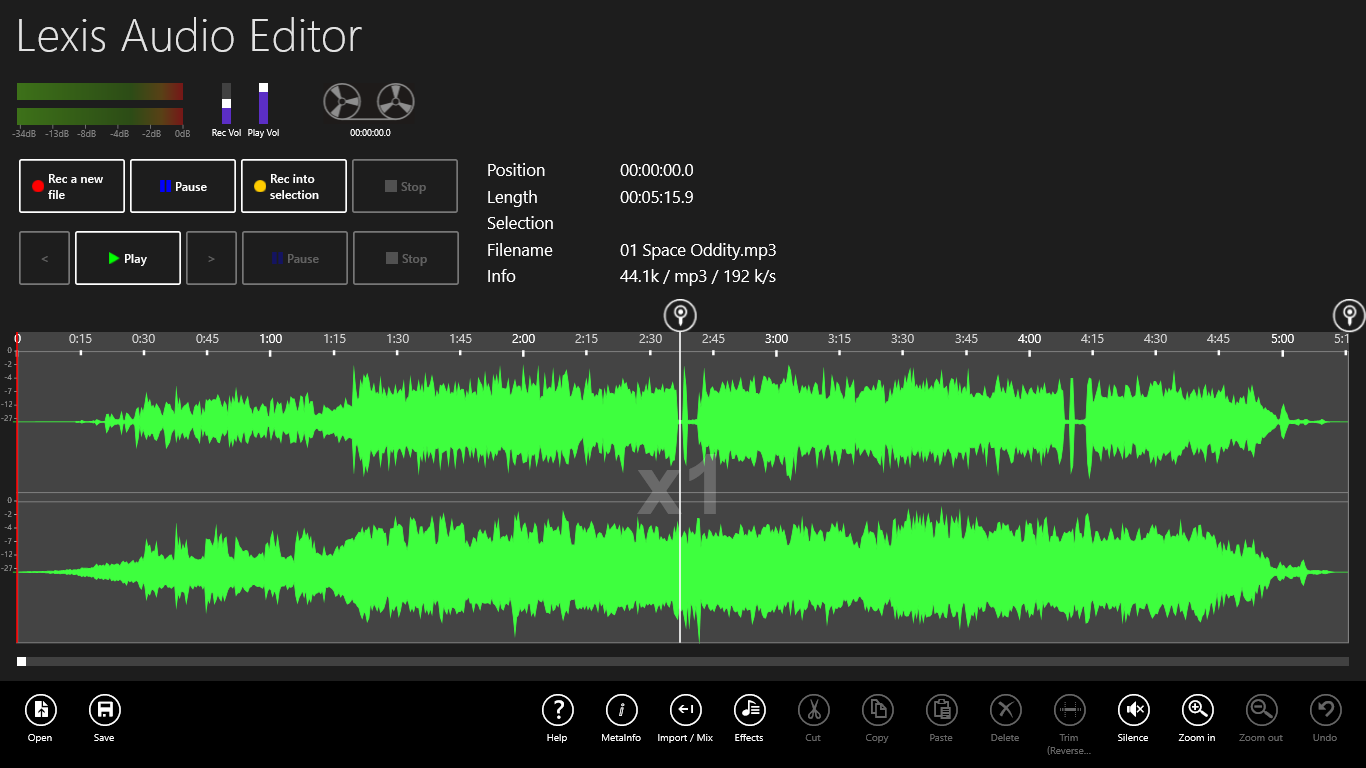 Move the right selector 
to the desired end position.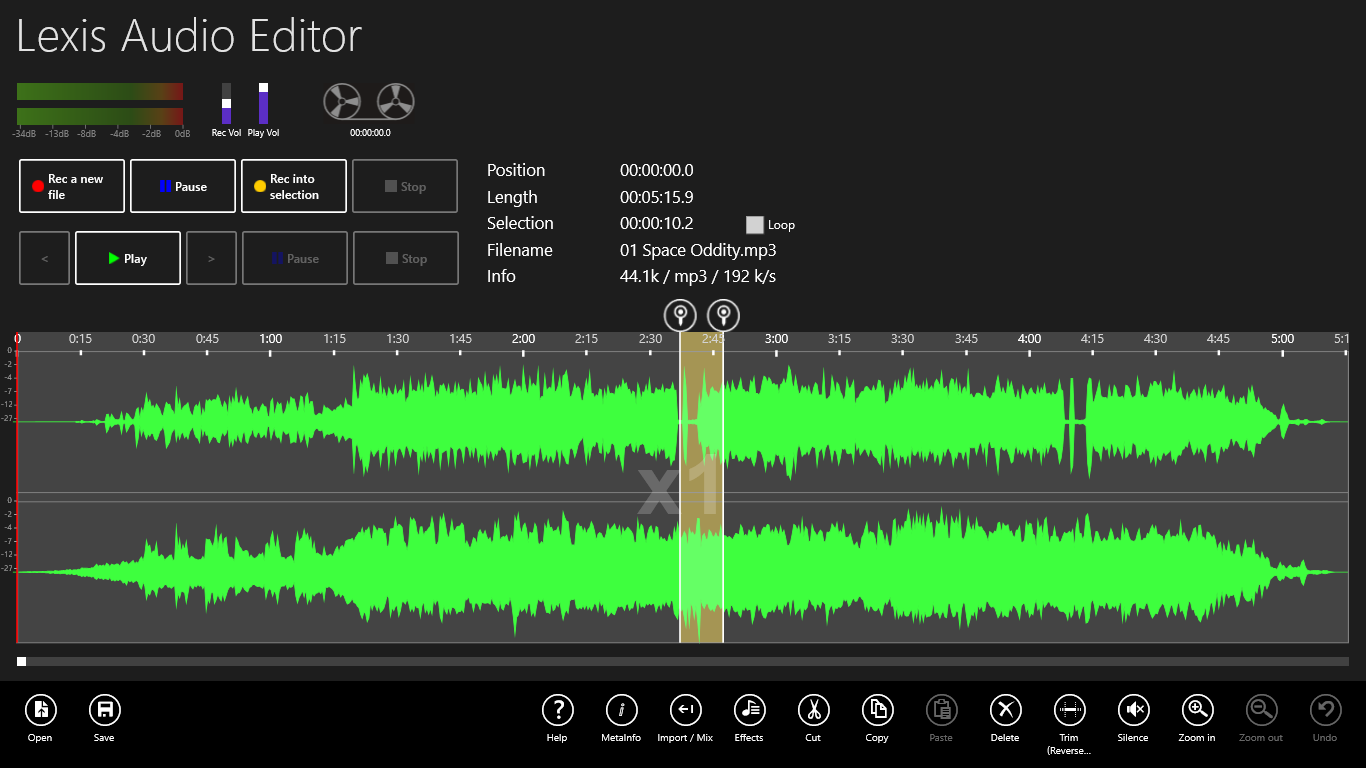 Press Play
and Stop
.   Tap on Zoom in

to preview and adjust your selection.
Press Zoom in

to adjust your selection more precise.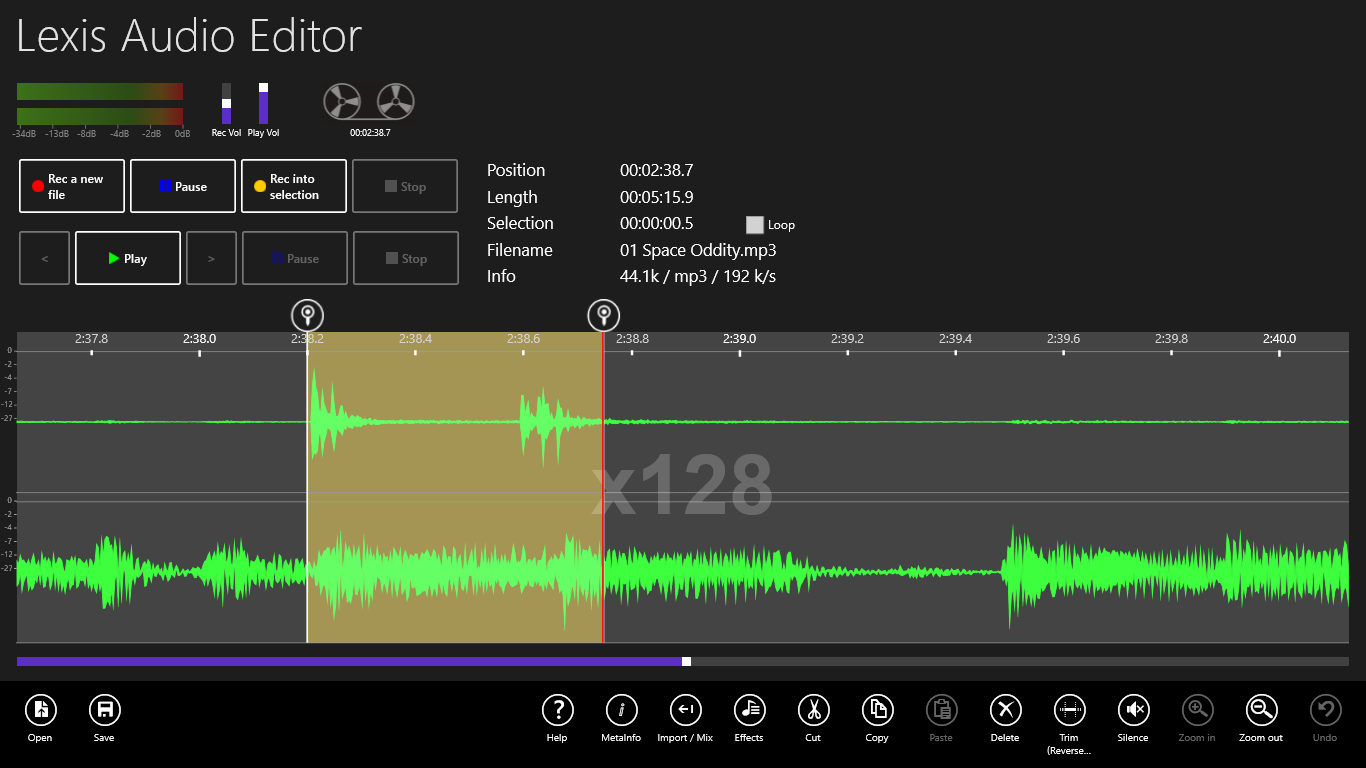 Now you can apply to the effects, mix import, cut, copy, insert silence and delete to the selected area.