This function is usefull for splitting longer files, like such as LPs, into parts of it.
Open
an existing or record

a new file.
Move the left and rigth selector
to the desired positions.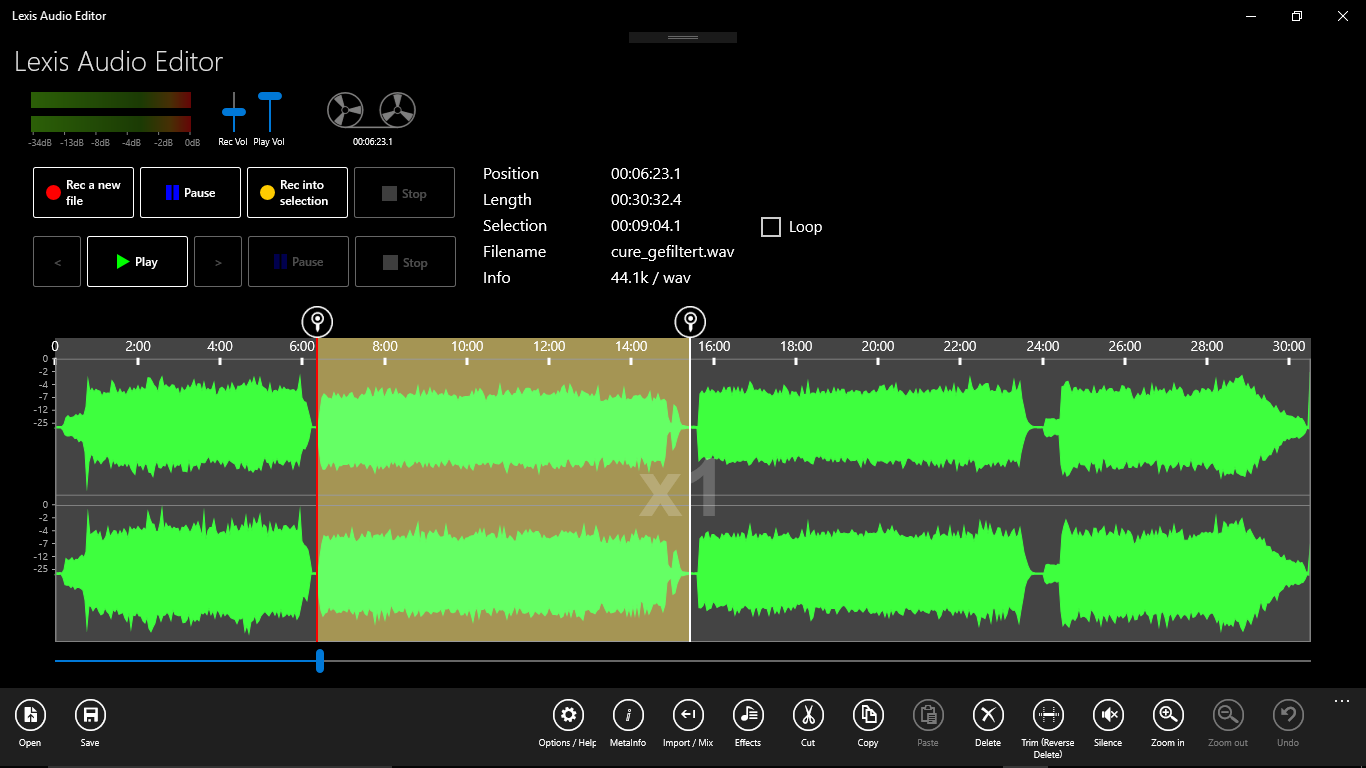 Press Play
and Stop
.   Tap on Zoom in

to preview and adjust your selection.
Tap on "Import / Mix" 

and "Export the selection" to export the selected aera.
Enter a name and choose the export format for the new exported file and press on "Save".