Start the App.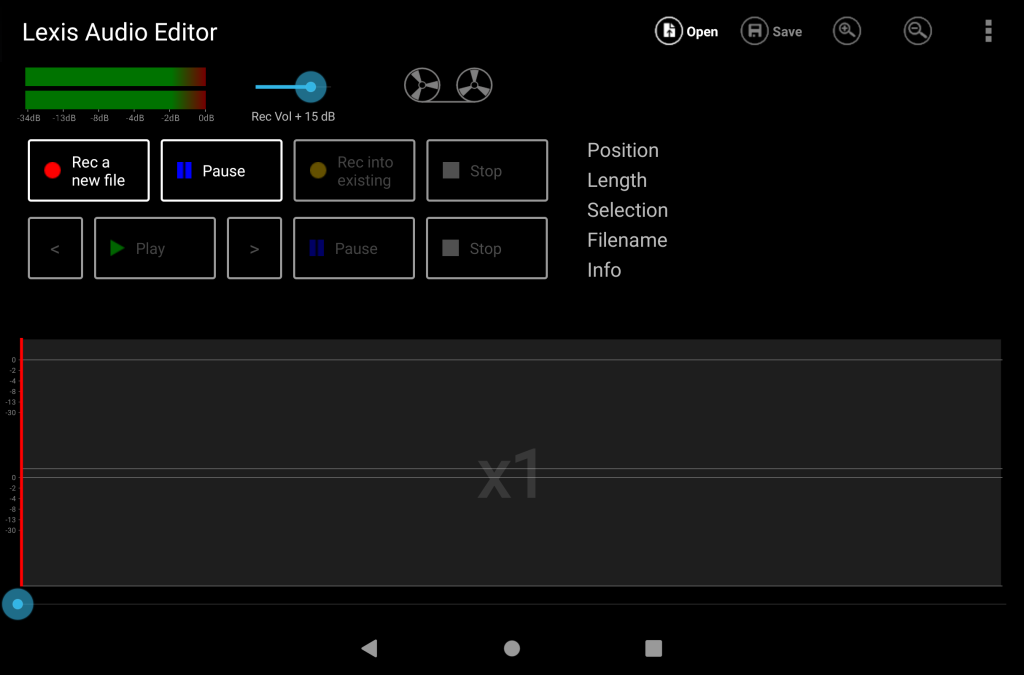 Open
a recording file.
Tap on the desired file.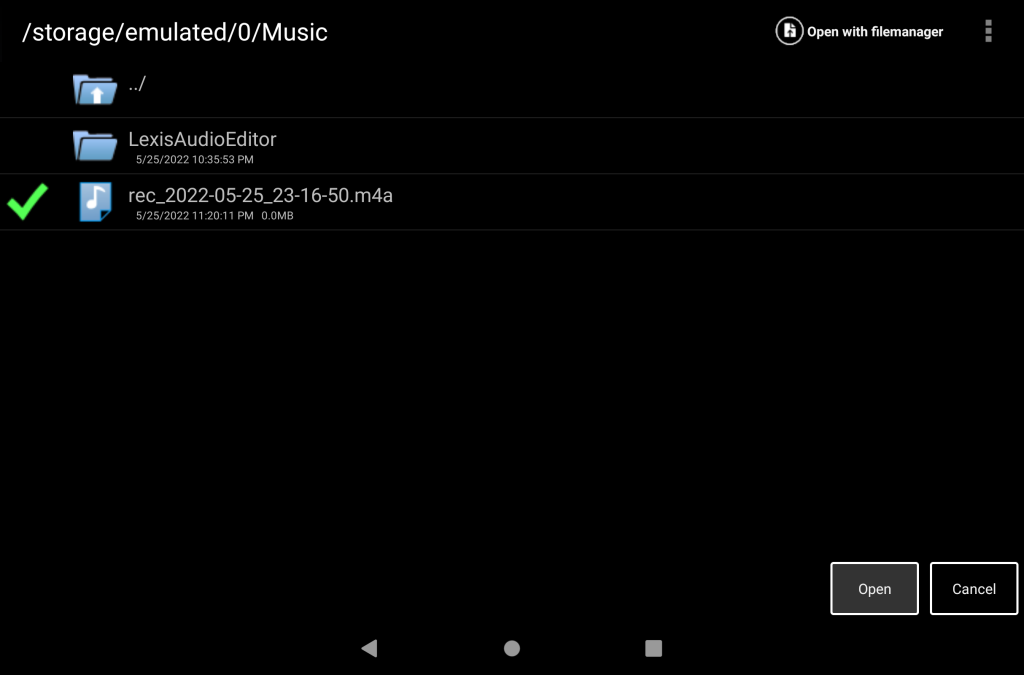 Tap on the Button "Open".
If the internal file picker does not show the file, you can open the file manager from Android. With this file manager you can also open a file from google drive or from the sd-card.
Tap on "Open with filemanager"
. Choose the path in the menu on the top left side.